By Allen Marsalis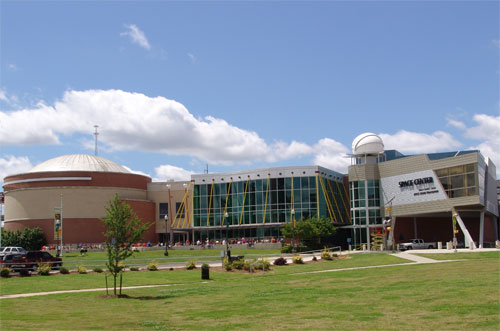 Long ago the motto of Shreveport was "City on the Grow". I hear that Shreveport is looking to update its motto, which prompts me to expound on our growth over the last decade. Without a doubt this same motto also applies to our rapidly growing Bossier side of the river. Both of our twin cities deserve recognition for growing as we have.
Neither city looks quite the same as it did a mere ten years ago. In many ways, our twin cities have been upgraded and "super-sized" in recent years. Riverboats have rolled into town. Wal-Mart stores have grown bigger along with our economy. Even the oil and gas industry is thriving and expanding in our area after a long recovery. New neighborhoods continue to spring up on both sides of the river, and local hospitals have expanded in every direction. One-time cotton fields are now crowded strip malls, a sure sign of our regional growth. And to the amazement of many, the film industry is even making its mark.
How did we survive before Target and Super Wal-Mart came to town? Best Buy and Circuit City? We even have a Hooters restaurant now which seems like a significant fact for some reason that I cannot quite put my finger on without making a joke. Oops maybe I'm too late. Speaking of jokes, I now spend so much time at the new Home Depot store that sometimes I just call it "Home" to my wife's chagrin. But overall it is no joke that life is good in Shreveport-Bossier, and its getting better all the time.
Without a doubt, much of our new growth is the result of our prior investments in roads such as I-220, I-49, and the industrial loop. Yet more growth is probably due to a generally healthy national economy, and the resulting growth of private businesses. Regardless of why we are "on the grow", it sure feels good. Over the years, many smaller towns have not all faired as well as we have. In today's mobile society, newer generations often seek jobs in larger communities offering more education and job opportunities, places like…you guessed it, Shreveport and Bossier City.
Here are some highlights of the growth here in Shreveport and Bossier City over the past decade: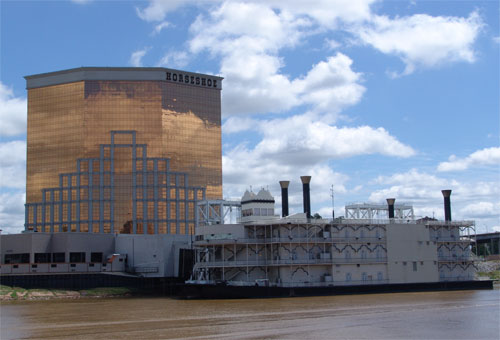 Gaming
Perhaps more than any other single factor, casino riverboats changed the look of both riverfronts. Flashing lights, famous names, fortune, and glamour all arrived in Shreveport Bossier when the riverboats chugged up the river and set anchor. A paddlewheel boat on the Red River strikes up images of Mississippi riverboats once upon a time. Nothing could be more picturesque and reminiscent of old Louisiana.
Gaming provides local jobs and entertainment for thousands of tourists each day. Decades ago, who would have guessed that our area would become an entertainment hub that would attract fun seekers from Arkansas, Oklahoma, and Texas? Tourism is now a major component of our economy as we continue to attract new visitors to our area each day.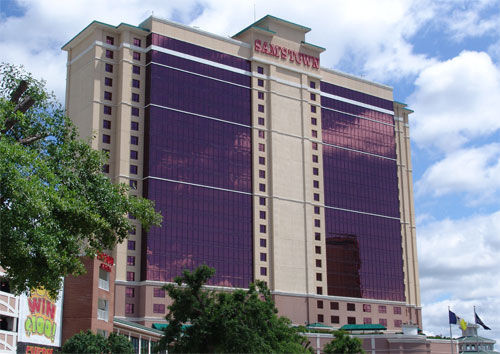 Hotels
Along with casinos came high-rise hotels adding to the appearance of our signature skyline. The Horseshoe Casino Hotel is the tallest high-rise in Bossier City and the additional of our new Hilton hotel in Shreveport will help keep tourists comfortable on both sides of the river.
What is the difference between a town and a real city? Without seeking the dictionary I might argue that cities have high-rise buildings and hotels, whereas towns have roadside motels and no man-made skyline. Our hotels host our many guests and help make Shreveport and Bossier what we are, twin cities.
Shreveport Convention Center
The new Shreveport Convention Center is our areas newest branch of growth boasting 350,000 square feet, state-of-the-art technology, and exhibit space designed to meet the needs of today's professionals. It is the second largest convention center in Louisiana and the largest in our Ark-la-tex region. The Shreveport Convention Center is the perfect venue for tradeshows, conventions, meetings and special events.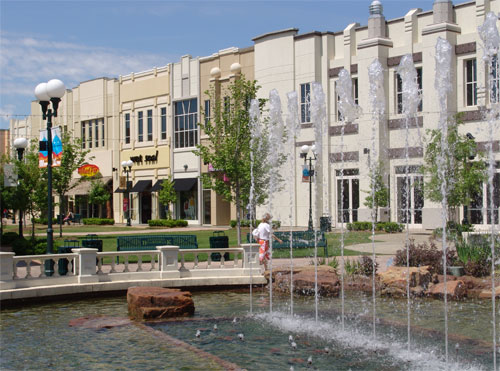 Louisiana Boardwalk
A premier destination for shopping and eating is the Louisiana Boardwalk on the picturesque Bossier City riverfront. Featuring local shops as well as national chains, you will recognize many names at the Boardwalk such as Joe's Crab Shack, Hooters, and Bass Pro Shops just to name a few.
The Louisiana Boardwalk operates an information center, wheelchairs, strollers, and even offers gift cards. Their customer service representatives may also assist you in accommodating charter bus tours to the Boardwalk. Whether you want a bite to eat, look for a new outfit, or catch a movie, the Louisiana Boardwalk has something for everyone.
Centurytel Center
The Centurytel Center is one of the most sought after venues in the country hosting a wide variety of entertainment events. The Centurytel Center is home to the Bossier Shreveport Mudbugs hockey team which is often a leader in their division. But when the ice melts, you will find top performers offering a wide range of entertainment including music concerts, television shows, and sporting events of all types.
Shreveport Bossier Restaurants and Shopping
Names such as Chili's, Best Buy, Krispy Creme, and Target have now become part of our lives. No matter what you are looking for, chances are that you will find it in Shreveport and Bossier.
But many locally owned and operated restaurants and stores have also opened their doors in recent years. Superior Steakhouse, Cambria Bistro, Cushes, Maxwells, Wine Country, and many others have all shared in the new growth in our area. The Shoppes at Bellemeade is an interesting mix of both local and famous national brand names.
Shreveport Bossier Neighborhoods
New neighborhoods continue to spring up North and South on both sides of the river. Bossier especially has witnessed dramatic growth in recent years making it one of the top growing cities of its size in the country. Whether you choose to live East or West, North or South, you will find a home that is right for you among the many popular styles in our area including Colonial, Acadian, Cottage, Farmhouse, and other luxury styles such as large Dallas style homes.